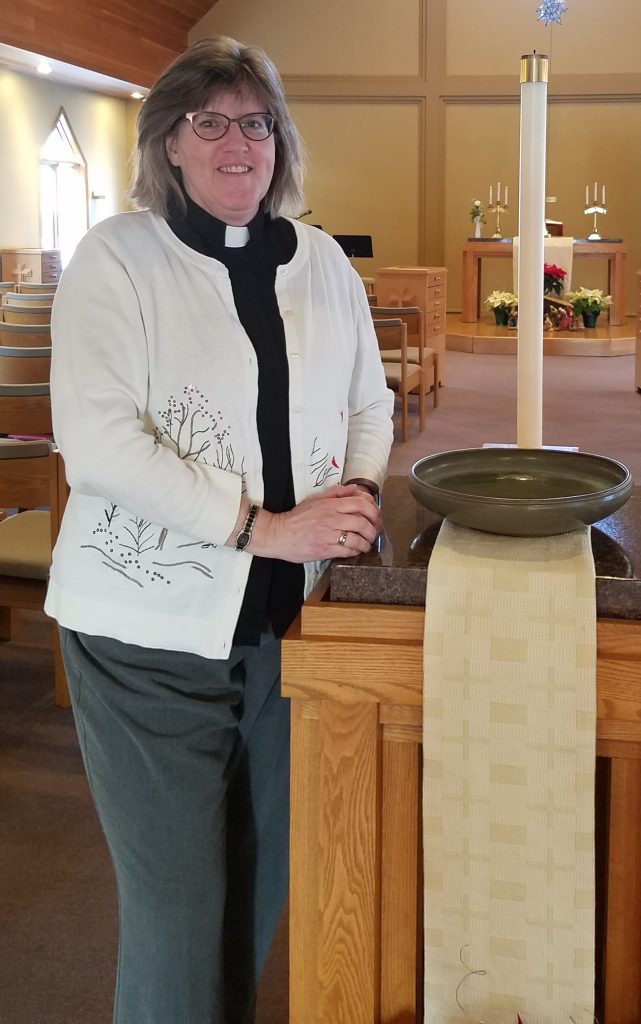 The best words to describe me are: Child of God, wife, mother, friend and pastor. I began my call at Resurrection Lutheran Church on December 17, 2017.
My route to ministry wasn't a straight path. First, I spent five years in the Army, in Germany, as a Russian-language interrogator debriefing political refugees who were seeking political asylum. It was a fascinating time to be in Germany. I was in Berlin after the wall came down! I became the Douglas McArthur Leadership Awardee and US Army Europe Soldier of the year.
Life can be more than a little complicated. Let me simply tell you…I went from the Army to teaching English as a Second Language to first and second graders and then became a pastor. Having grown up in a conservative Lutheran church, becoming a pastor wasn't an option nor even on my radar. That is, until 2005 when the Holy Spirit grabbed me and didn't let me go.
Speaking of not letting go…my husband, Daryl, and I met while we were stationed in Germany and will soon celebrate our 30th anniversary. He is also a pastor, called to South Santiago in rural Becker. In addition, he is a chaplain with the Minnesota National Guard. We are grateful that our family keeps growing. Hannalora (our favorite daughter) and Sam live in Marshall and have three boys and one girl; Andreas (son #1) and Natasha live in Redwood Falls with their son; Oliver (son #2) is currently employed as a welder. Caleb (son #3) is 17 and at Tech High School.
Before arriving at Resurrection, I was the pastor of Danebod Lutheran Church in Tyler, southeast of Marshall, for more than seven years. I began my call at Resurrection Lutheran Church on December 17, 2017.
I thank God for bringing me to Resurrection Lutheran Church. I thoroughly enjoy serving in a community that loves Jesus and loves others in simple and authentic ways.
Click here to read the article about Pastor Jennie in the St. Joseph Newsleader