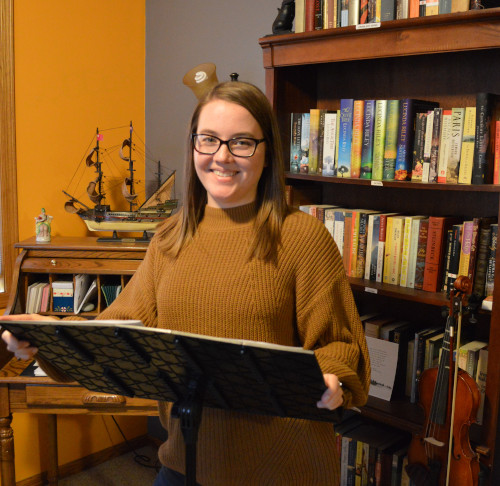 My name is Kendra Ohmann, and I'm the Adult Choir director here at Resurrection Lutheran Church. I grew up in Nebraska, but moved to Minnesota in high school and joined RLC in 2005. I moved out of state for a few years while my husband, Peter, earned his PhD, but we finally moved back to Saint Joseph in the summer of 2018. Peter is now a professor of Computer Science at the College of Saint Benedict, and it's a joy to be back. Though my Bachelor's Degree is in English and journalism, I have been singing in choirs since fourth grade, and taking on the role of director has been a rewarding challenge.
The RLC Adult Choir sings in a variety of styles, practicing once a week and performing approximately twice a month at alternating services. We are always open to those who would like to join, no matter the level of experience.
Please feel free to contact me with any questions or suggestions: kendraohmann@gmail.com.
Blessings,
Kendra