Worship and Music Coordinator
Greetings,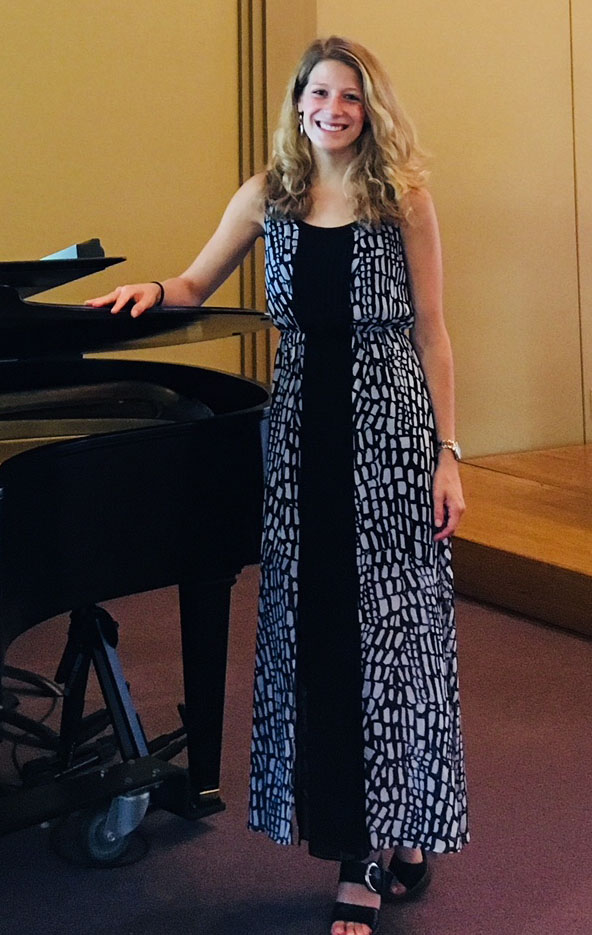 My name is Samantha Delke and I am the Worship and Music Coordinator for Resurrection Lutheran Church. I began this position in August of 2017 and have had such a wonderful year getting to know this congregation! I am employed at RLC through a partnership program called the Ministerial Residency Program through Saint John's School of Theology and Seminary, where I am a second year student in their Master of Arts in Liturgical Music. My specialization is Vocal Performance and Choral Conducting, however I enjoy bringing in World Music to services as much as traditional choral and congregational repertoire.
I grew up in St. Louis Park, MN and got my undergraduate degrees in Spanish and Music from St. Norbert College in De Pere, WI. To accomplish my Spanish degree, I studied abroad in Quito, Ecuador where I met my now-husband, Doménico. I lived in Ecuador for 3 years as a primary school Performing Arts teacher before following my call to serve the Lord through music and moving to the St. Cloud area to pursue graduate studies.
Here at RLC the music program aims to provide a worship experience for all people through our 3 different services throughout the week. Along with the readings, the musical style changes from service to service, involving as many people as possible! We currently have a Children's Choir made up of kids from ages 3-13, and Adult Choir that sings in a variety of styles, and a Worship Team that leads the congregation in more contemporary music with popular instruments. All of these groups are always open to those whom would like to join, no matter the level of experience. All are encouraged to make a joyful noise to the Lord!
Please feel free to contact me with any questions, concerns, suggestions, or acclamations at Samantha@rlcstjoe.com.
Blessings,
Samantha